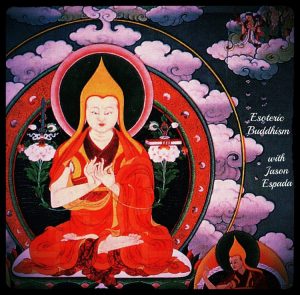 Friends, a couple of months ago I came across a wonderful podcast called 'This Esoteric Life'. In it, Christopher 'Free' covers a broad range of subjects from The Western Esoteric Tradition, and he does so in an inspired way. So I sent him a message and suggested we do a program on Buddhism and A Belief in the Miraculous as a starting point, and here it is. The program we did together is titled, 'Esoteric Buddhism'.
Christopher gives an interesting introduction where he talks about his energy work, karma, and past lives, and this transitions nicely, I think, into our talking about the different kinds of Buddhist world view we can have.
I join the conversation at about the 9 minute mark.
A few of the subjects we touch on are:
mysticism and the divine in our world,
Buddhism and Christianity,
poetry and prose,
telepathy and revelation,
and the transmission of spiritual knowledge.
A good time was had by all…
Enjoy!